Meet Our New Executive Director!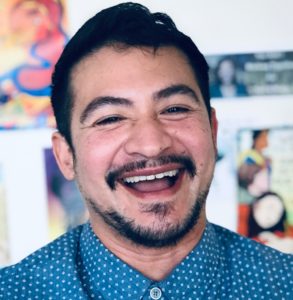 Durham For All is thrilled to introduce our new Executive Director, Kaji Reyes-Gertes!
2020 brings a slate of local, state, and national elections that collectively represent the biggest opportunities and threats we have ever faced. This is a year where we all have a role in fighting to elect leaders at every level that will commit to policies and programs that will shape the social, economic, and environmental outcomes for the next generation – and what happens in Durham will impact all of these races. Recognizing the urgency of this moment, Durham For All is expanding our leadership capacity, and we are excited to share with you the hiring of one of our own: Kaji Reyes-Gertes as D4A's first Executive Director.
Over the past five years Durham For All has been hard at work building a multiracial, cross-class political organization that centers the leadership of people of color and the multiracial working class. After a string of major electoral victories that put progressive people of color into local political offices, we see how important building people power is and how it is starting to shift the way that Durham governs. Now is the time to dream even bigger and bring a whole new set of people into the political process, and we believe that Kaji is part of a new generation of leaders that can help us chart a path to victory.  
Kaji has been a Durham resident for the past ten years and has a deep commitment to organizing for racial and economic justice in the South. Many of you will already know Kaji as an active member of Durham For All – he is usually the one starting a chant or grounding us before we do the work. He has also played a role in all of Durham For All's campaigns in the past four years, having served as a trainer, coach, and endorsement team lead.  Through this commitment he was asked to serve on the board in 2016 and was voted board chair in 2019. Kaji brings to the Executive Director role more than eight years of experience in community and electoral organizing and a talent for team-building, political training development, and organizational strategy. 
Most recently, Kaji served as the Leadership Development Director for PowerUp NC where he created curriculum on organizing and field plans for directors and organizers in offices across North Carolina. Kaji has been with PowerUp NC, a project of the North Carolina League of Conservation Voters, for the past six years where he started as a Field Organizer. 
Kaji grew up in many places across the US and overseas and in his upbringing learned that justice is needed everywhere. He is looking forward to being a part of an amazing team that wants to change the way we do politics not only in Durham but in our state. And he is excited to be building power across race and class with a focus on the leadership of people of color and working people, understanding firsthand the experience of what it means to be transformed by this work with the support of others.
In solidarity, 
D4A Board and Staff