It's time to win back our government and put it to work for all of us
Together, we are building a new majority —
a multiracial, cross-class progressive movement
10,000 people strong in Durham
Sign up for updates!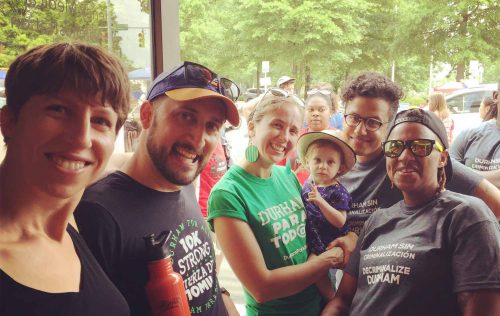 Vote Together
Every local election, we host Power to the Polls -- a rally & march to vote. Let's make voting a community practice that connects us and builds our political power.
Join an Upcoming Event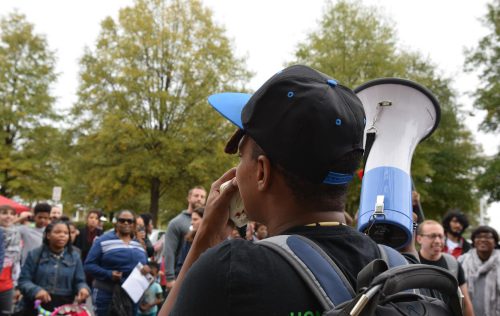 Take Action Together
To defeat the far right, we all need to dive in and skill up. Deepen your leadership, build new skills, and organize across race & class as we win political power.
Sign Up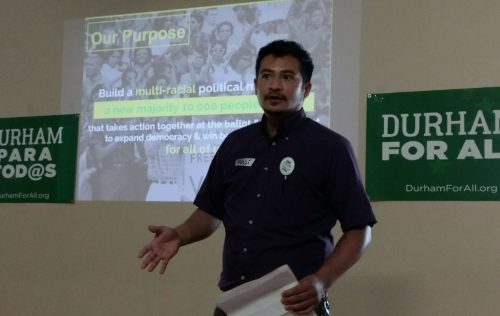 Become a Member
Imagine 10,000 members taking collective action at the ballot box and in the streets. That's the political power we'll need to create a Durham for all and defeat the far right.
Learn about membership
We believe in Homes
for all
Everyone has the right to live in a safe and affordable home. Education
for all
Everyone has the right to a high-quality public education that fully develops their potential.

Economy
for all
Everyone has the right to the resources they need to sustain themselves and their families. Sanctuary
for all
Everyone deserves to feel safe and secure in their bodies, homes, and communities. Democracy
for all
Durham belongs to all who live here. We need everyone at the table to create a Durham for All!
2021: Year in Review
Looking back at our work in 2021: 10 to Transform (in collaboration with Durham Beyond Policing) and Build the Block, and looking ahead to what comes next
Read our 2021 newsletter!