Take Action with Us
To defeat the far right, we all need to be in.
Sign Up to Take Action
Trump is defeated. Our work in North Carolina to defeat the far-right and win a world where our people can thrive is just getting started. Will you sign up to take action with our multiracial, cross-class movement to build a Durham For All? Select an option to learn more!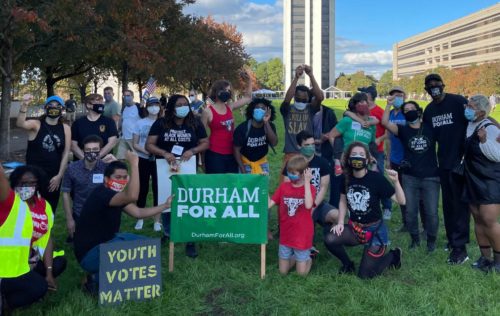 Stay tuned!
We don't yet have upcoming events scheduled for 2021. Sign up on our email list to get a notice for our next event!
Email listserv sign-up