Click below to jump to a section.

Over the past 4 years, we have built a powerful cross-class, multiracial movement in Durham. We have elected progressive candidates into office and won major local victories to help keep our people out of jail and in our homes, and win access to the resources we need to lead lives of worth and dignity. If you live, work, study, or organize in Durham County, you can click here to join our movement and fund our critical work this election by becoming a Durham For All Member!
But these local wins are being threatened by Trump and his far-right allies.  They are attacking us on all fronts—suppressing our wages, defunding affordable housing and healthcare, privatizing education, and locking our people in cages. At both the state and federal level, they are using tried and true tactics of racist gerrymandering, voter suppression, and demoralization to hold back the power of our people. 
To defeat them on the national stage, thousands of us need to make the choice to step boldly into our power. That's why Durham For All has set a bigger and bolder goal than ever before: to reach out to 17,000 Black, Brown, and working-class people who did not vote in the 2016 elections. If we want to win a democracy for all, we need to organize our communities at scale to bring thousands of voters into crucial races in 2020. Click here to take action with our campaign! 

Voter Power In Durham
This year, North Carolina will be a critical battleground for both the Presidency and the Senate, and Durham voters have the power to swing the state. Last election cycle, late-arriving ballots from Durham County won the governor's race for the Democrats by a razor-thin margin of 10,000 votes. In 2020, voter turnout in Durham could determine who rules our state, controls the US Senate, and wins the presidency.
We know this election is just one battle in a much longer struggle for justice and democracy. Within and across elections, we are building a cross-class, multiracial movement, led by working-class people and people of color, that can win lasting political power for our people. And right now, we have a historic opportunity to bend the arc of the moral universe towards justice. Together, we will defeat Trumpism and win a government that works for all of us.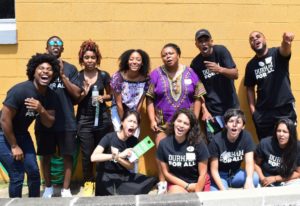 This election, we're building the power to win a city and country where ALL OF US can thrive. Since April, our 20 core member leaders and our activist base of over 150 volunteers have been in deep conversation with more than 2,500 people of color in Durham. 
We invited those folks, along with our current members, to 5 virtual People's Platform meetings. Together, we've developed a list of the policies and values we've used to make candidate endorsements and set our agenda for beyond the election.
Homes For All
CORE POLICIES
Issue a moratorium on evictions for the duration of the COVID crisis

Expand tax relief for long-time homeowners in neighborhoods facing gentrification

Fight state preemption of housing equity tools. 
Click to view the Facebook Live event recording
Justice For All
CORE POLICIES
Divest from police and i

nvest in community based-alternatives

Eliminate cash bail

End law enforcement cooperation

with Immigration and Customs Enforcement (ICE).
Click to view the Facebook Live event recording
Education For All
CORE POLICIES
Provide full and equitable funding for all public schools

Address race-based inequities at the school level

Remove School Resource Officer and redistribute

 funding to hire nurses, counselors, and other crucial staff
Click to view the Facebook Live event recording
Healthcare For All
CORE POLICIES
Enact Medicare For All

Ensure guaranteed paid sick leave

Decriminalize drug possession.
Click to view the Facebook Live event recording
Economy For All
CORE POLICIES
Raise the minimum wage above $15

Enact Medicaid expansion and end the overdose crisis

Repeal North Carolina's preemption laws to expand the powers of municipalities to pass progressive economic policies.
This year, Durham For All joined together with our fellow affiliates of the statewide Carolina Federation to make collective endorsements for the 2020 elections. This statewide endorsement process was the culmination of a strategy we had been working on for years: to build a movement powerful enough to win back our state in 2020.
Together with representatives from Guilford For All, New Hanover For All and the Forsyth Freedom Federation, delegates from Durham For All's Staff, Board, and Member Leaders evaluated which statewide races were most critical for us to prioritize this November. We considered which candidates aligned with the values and policies of the People's Platform we've been developing. We discussed which races have the most impact on our people—and which one we think we can have the most impact on.
---
NC SUPREME COURT CHIEF JUSTICE:
Cheri Beasley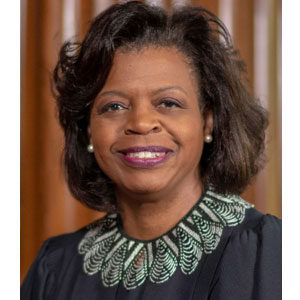 Cheri Beasley is running for re-election as Chief Justice of the NC Supreme Court. She is the first Black woman to serve in this position. At a time when the court's integrity is under attack, Beasley believes in protecting the court's independence as a check on the legislative power. She has a long history of supporting voting rights, reforms to our court systems, and equality in our justice system.
U.S. SENATE:
Cal Cunningham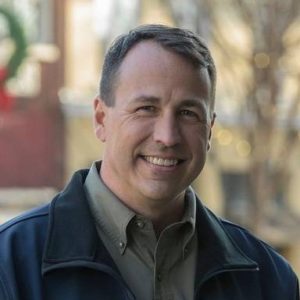 Cal Cunningham is running against Republican incumbent Thom Tillis as a Democrat for US Senate. He is fighting for crucial resources for our communities like expanded unemployment, a higher minimum wage and Medicaid expansion that would bring healthcare to more than half a million North Carolinians.
NC GOVERNOR:
Roy Cooper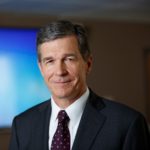 Roy Cooper is running for re-election as NC Governor against a Republican challenger. From his first day in office, he has advocated for better teacher pay and funding for our classrooms. He has been a crucial line of defense against right-wing legislators in Raleigh and has been fighting to expand Medicaid, to bring healthcare to more than half a million North Carolinians. 
NC LT. GOVERNOR:
Yvonne Lewis Holley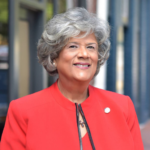 Yvonne Lewis Holley is running as the Democratic candidate for Lieutenant Governor. She grew up in Raleigh and, as one of the first Black women to attend desegregated schools, is deeply passionate about public education. She wants to increase teacher pay and per-student funding to match the national average. She's also a fierce advocate for affordable housing and access to affordable and healthy food.
STATE COMMISSIONER OF LABOR:
Jessica Holmes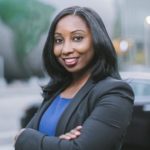 Jessica Holmes is the Democratic nominee for Commissioner of Labor. She has served as county commissioner in Wake County where she has worked for years to support affordable housing and public education. She also supports worker and immigrant rights, and if elected would be the first Black woman to serve as Commissioner of Labor in our state. 
SUPERINTENDENT OF PUBLIC INSTRUCTION:
Jen Mangrum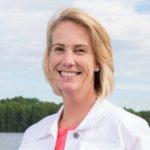 Jen Mangrum is the Democratic nominee for North Carolina Superintendent of Public Instruction. She is the daughter of two elementary school teachers and has spent 14 years teaching elementary school in Onslow and Guilford counties. She is fighting to protect our public schools from corrosive private interests, raise teacher pay to the national average, and create racial equity in our public schools. 
STATE COMMISSIONER OF AGRICULTURE:
Jenna Wadsworth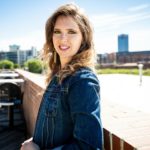 Jenna Wadsworth is the Democratic nominee for North Carolina Commissioner of Agriculture. She supports keeping our water clean, protecting the rights of those who pick our food and the expansion of healthcare and broadband internet to rural areas. She also supports marijuana legalization and decriminalization & dismissal of past misdemeanor possession charges
U.S. PRESIDENT
Joe Biden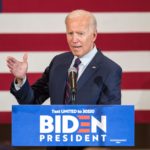 Joe Biden is the Democratic nominee for the U.S. Presidency. We think it's crucial that our folks turn out to reject Trumpism and defeat the far right up and down the ballot, starting with the presidency!
For more in-depth information on our endorsed candidates, check out this overview from our partners at the Carolina Federation. 
There are three different ways you can cast your vote for President, Governor, U.S. Senate, and all of Durham For All's endorsed candidates this year. You can vote in all of these elections on a single ballot.
1. VOTE EARLY IN PERSON
HOW: Durham County has expanded early voting to 14 different locations in order to reduce lines and the danger of exposure to COVID-19. During early voting, you can vote at any of these locations. Click here to find the polling place closest to your address.
If you aren't registered to vote, you can register at the polling place when you vote early. Click here for details on same-day registration. You CANNOT register at the polling place on Election Day.
WHEN: Thursday, October 15th – Saturday, October 31st.
Voting locations are open 8am-7:30pm Monday through Saturday and 2pm-7:30pm on Sundays. On Saturday the 31st, the last day of early voting, locations will close at 3:00 PM.
---
2. VOTE EARLY BY MAIL
HOW: The deadline to request an absentee ballot has already passed. If you have already requested or received your ballot, we recommended filling it out ASAP and returning it in person at the Board of Elections at 201 N Roxboro Street Durham, NC 27701. The ballot must be marked in the presence of a witness.  Click here for more details on how to fill out and submit your ballot. If you are going to mail-in your absentee ballot, it must be postmarked by November 3rd at the latest.
WHEN: The deadline to request an absentee ballot has already passed.  If you are mailing the request form, be sure to send it with enough time to arrive by Tuesday, October 27th. The next step is to complete and return the absentee ballot. The absentee ballot must be postmarked no later than 5PM on Election Day (Tuesday, November 3rd) and received no later than 5PM Friday, November 6th. 
---
3. ELECTION DAY
Election Day is Tuesday, November 3rd, 2020. You can find your designated election day polling place here. Polls are open from 6:30am to 7:30 pm. You must register to vote by October 9th to be eligible to vote on election day.
We highly recommend voting early if you can! In this critical election cycle, voting early will ensure that our folks can register on site if they need to, cast our ballots, and avoid the risks posed by long lines on Election Day.
Sign up here to phonebank with us and get our folks to the polls!
Statement on the 2020 Primaries
As we focus on building towards the general election, Durham For All has decided not to make endorsements in the 2020 primaries. 2020 is a pivotal election year in North Carolina, and we are scaling up our staff and our voter engagement work like never before. Earlier this week, we announced our new and very first Executive Director, Kaji Reyes-Gertes!
In these first few months of the year, we are prioritizing developing the systems, structures, and leaders that will help us achieve a bold voter mobilization goal for critical races in the general election. In addition to being a presidential battleground, virtually every statewide race will be on the ballot in November — including for Governor, three state Supreme Court seats, the Attorney General, and a US Senate seat that could decide control of Congress. 
If we want to secure progressive wins in all these races, voter turnout in Durham will be critical. But right-wing forces are trying to use racist gerrymandering and restrictive new voter ID laws to hold back the power of our communities — just the latest in a long history of attempts to suppress and depress the vote. Then as now, their goal is to ensure permanent minority rule for wealthy white men by disenfranchising people of color and the multiracial working class. 
The only way to beat their rigged system is by organizing the power of our people. That's why we've set a bold goal of mobilizing over 17,000 Black, Brown and working-class voters in order to overcome racial discrimination and voter suppression and win a North Carolina that works for all of us. 
In order to effectively scale up our operations for the general election, we've decided not to endorse in the 2020 primaries. We are thrilled at the number of progressive candidates vying for the Democratic nomination in local, state, and federal races. We're deeply excited to be building a volunteer- and member-driven organizing model that will help secure big wins for progressive forces in November. 
In solidarity, 
The Durham For All Board
Due to the COVID-19 pandemic, we've taken our meetings online. Click on a topic to view a recording of the presentation or discussion from a virtual member meeting.